One of last feature of VSTS is the possibility to view the Usage of resources consumption of VSTS by individual user.
One of this usage metric is the Usage TSTUs (Team Services Through Units) that correspond to shared resources consumption as for example : file upload with source control, running complex query, build execution. All this metrics is in one unit data called TSTUs.
All details about this usage is in VSTS Documentation
For view Usage in VSTS open Settings Dashboard and click on Usage menu.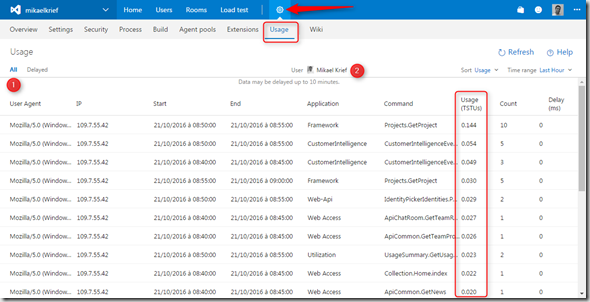 Click on (1) for view all command or delayed for view delayed command.
This grid is filtered by user, for change the user consumption change the user in the (2)
The column Usage (3) display the TSTUs consumption for each command.