Here my curated DevOps resources on this week about Azure, Azure DevOps, Kubernetes, Terraform, with blogs posts, news , training and Videos.
Blog posts on DevOps
DevOps, Culture Change And The Brass Ring Of Velocity.

…DevOps is not a replacement of agile or lean methodologies so much as a supplement to them. It fills in the gaps to help tech companies break down functional stovepipes, automate as much as possible in the spirit of speed and quality, and refine operational process to allow for velocity that was unheard of ten years ago…

100 DevOps terms or What does your DevOps say?.

What is your DevOps engineer saying? What is a Kubernetes cluster and why should the servers be configured using Terraform manifests? Why should you care about the Zabbix agents? You simply want the job done and the project launched on time!…

Enable CI/CD for Data Science Projects.

This tutorial will show you how can you create an end to end CI/CD project for data science…

I just launched WordPress and MySQL on Kubernetes in 11 minutes.

WordPress is arguably the most popular CMS for websites and blogs. By running WordPress on Kubernetes we can build a reliable and scalable content management platform. It is available as a docker image with over 10 million pulls on DockerHub…

View Container Live logs with #Azure Monitoring #AKS #Kubernetes #Containers #AzureDevOps.

Azure Monitor for containers is a feature designed to monitor the performance of container workloads deployed to either Azure Container Instances or managed Kubernetes clusters hosted on Azure Kubernetes Service (AKS). Monitoring your containers is critical, especially when you're running a production cluster, at scale, with multiple applications…

Test Terraform modules in Azure by using Terratest.

You can use Azure Terraform modules to create reusable, composable, and testable components. Terraform modules incorporate encapsulation that's useful in implementing infrastructure as code processes…

Why you should consider VS Code for your Kubernetes/Docker work

Visual Studio Code (VS Code) is sometimes considered as a slimmer and minimalist version of Visual Studio. However, depending on the technology stack used, VS Code can really be the platform of choice to benefit from the best features. Furthermore, its cross platform support allow users to have the same customer experience on multiple platforms (Windows, Linux and Mac OS)…

Azure - Deploy Your Code The Right Way with Azure Pipelines

Modern applications are increasingly complex systems that involve multiple technology stacks and cloud-native services. Orchestrating an automated release pipeline for these systems can be challenging. Azure Pipelines provides powerful, easy-to-use continuous integration (CI) and continuous delivery (CD) services you can use to build and test your app and then deploy to your intended targets. In this article, we'll provide an overview of the key concepts of Azure Pipelines and discuss deployment scenarios for various Azure services…
DevOps News
DevOps Training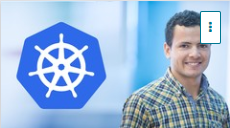 Kubernetes for developers Free Cours on Udemy. Kubernetes for developers.

Learn how to deploy, manage and scale dockerized apps in Kubernetes.
Videos
Terraform 0.12 Deep Dive: HCL Enhancements for Infrastructure as Code, Remote Plan & Apply.

Learn more about Terraform 0.12, HCL enhancements, and get a demo of the Remote Plan & Apply feature in this webinar.

Kubernetes Tutorial How to Create Kubernetes Deployment & Service Using Kubectl Command.

In this video, We show you How to Create Kubernetes Deployment & Service Using Kubectl Command in Kubernetes to Deploy Applications - Kubernetes Tutorial for Beginners., Kubernetes Tutorial.

Running your First Docker Container in Azure.

Jay shows how easy it is to get started running your first container in Azure, right from scratch.